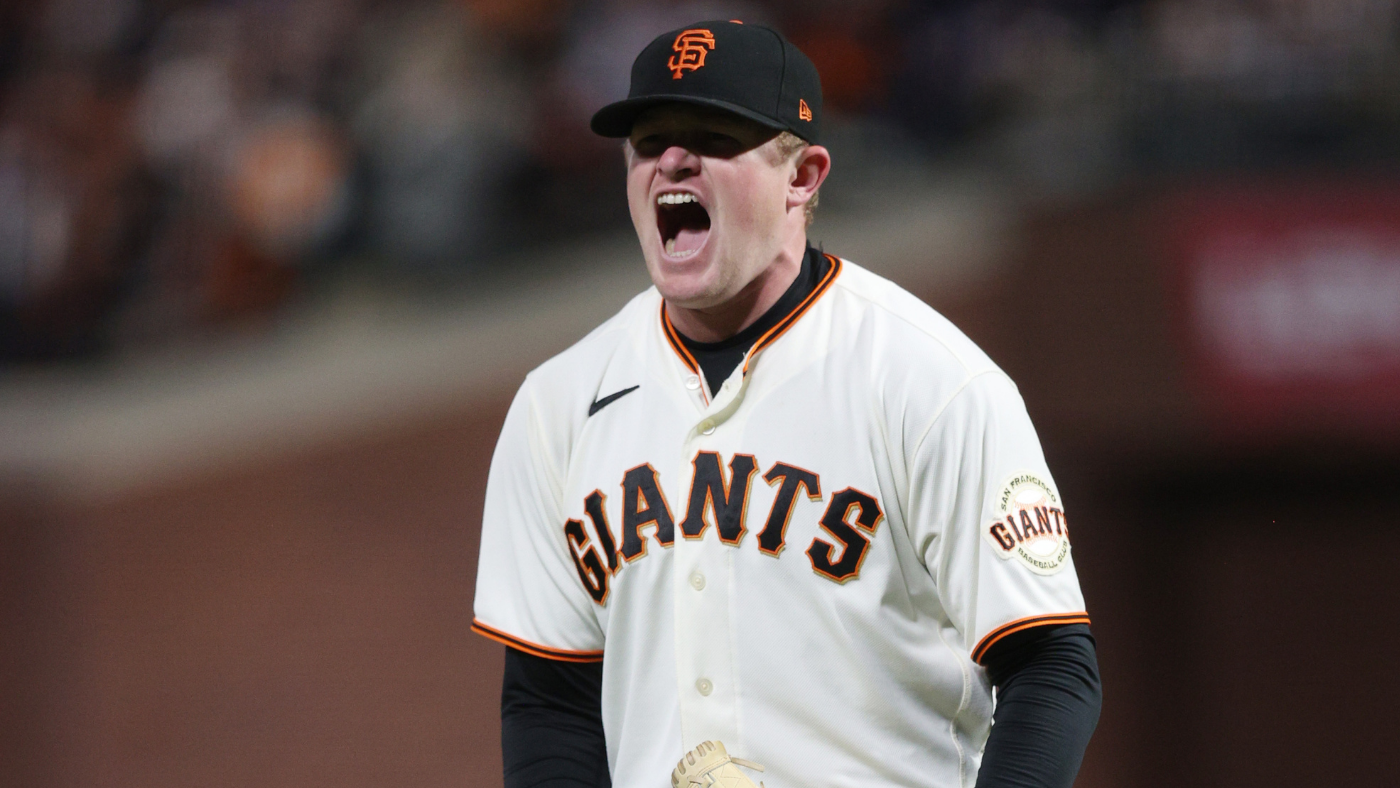 The Los Angeles Dodgers and San Francisco Giants kicked off their heavily anticipated best-of-five National League Division Series on Friday night in San Francisco. These were the two best teams pretty much throughout the entire regular season, with the Giants winning the NL West with 107 wins to the Dodgers' 106. The Dodgers came in as series favorites, with many people generally believing they have the more talented team. The Giants struck first blood, however, with a 4-0 victory.
Here are the biggest takeaways from Game 1.
Webb's gem
Walker Buehler is going to be one of the top four finishers in NL Cy Young voting. He might even win it. As such, the Dodgers were gambling favorites, albeit slightly, for Game 1. Buehler (6.1 IP, 6 H, 3 ER, 1 BB, 5 K) certainly was no slouch, allowing barely any threat between the first and seventh innings — and only getting beat on two home runs from the team that led the league in homers — but Logan Webb was the star of the night on the mound.
Webb had absolutely everything here. He missed bats. He got groundballs to let his defense help him. The Giants righty induced weak contact at times. He was efficient. Just every single box one might want to check, Webb hit it.
Leaning heavily on his changeup-slider off-speed combo while mixing in sinkers and the rare four-seam fastball, Webb struck out 10 batters in 7 2/3 scoreless innings without walking anyone. He allowed five hits while getting 12 groundballs compared to just two flies. He did allow more than a handful of hard-hit balls, but most of those were on the ground and gobbled up by his defense (we'll get to that).
In his 7 2/3 innings, Webb only needed 92 pitches. He got 21 swings and misses in addition to seven foul balls.
Posey gets the green light
Half the scoring of the game came in the bottom of the first inning. The Giants had a baserunner on, thanks to leadoff man Tommy La Stella's walk. With a 3-0 count, Buehler tried to slip a fastball by Buster Posey and the Giants legend delivered an opposite-field shot.
After only hitting 12 homers combined between 2018 and 2019, and then opting out of 2020, Posey hit 18 home runs this season in a power resurgence, posting the third-best slugging percentage of his career — trailing only his Rookie of the Year and MVP seasons. This was his fifth career postseason home run.
Kris Bryant homered in the seventh inning to give the Giants another run of insurance. It was his seventh career postseason home run and, obviously, his first with the Giants. Brandon Crawford added a solo shot of his own in the eighth inning for his second career playoff homer.
Giants' team defense
The Giants ranked sixth in baseball in defensive efficiency this season, which measures the percentage of balls put in play that are converted into outs. It's a good team defense measure because it helps account for positioning, range and, you know, actually catching and throwing the ball without making an error.
There was an early throwing error, but after that, the Giants defense was masterful. How about this gem in particular from La Stella and still-underrated defensive shortstop Crawford.