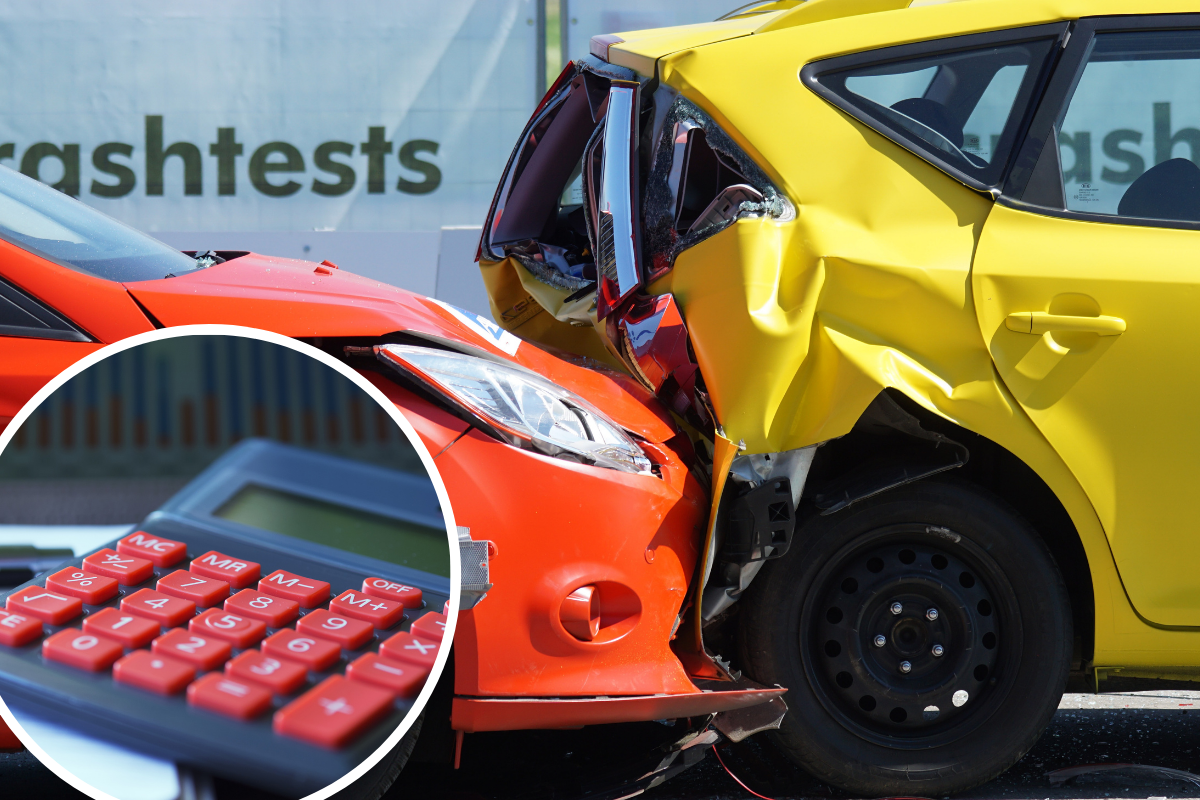 The cost of car insurance in the UK is at the lowest point in six years, as drivers are currently saving close to £100 when taking out a new policy, new data reveals.
Drivers can now expect to pay £514 for their car insurance, on average, as prices fall by £97 in 12 months, the lowest since 2014.
This is the fourth consecutive quarter where the cost of car insurance is significantly cheaper than the previous year, which could be attributed to the change in driving habits throughout the COVID-19 pandemic.
During this time, research from Confused.com found that UK drivers reported a significant drop in how frequently they were driving, and police reported a 26% decline in the number of accidents attended to.
These are just two of many key considerations for insurers when they offer a customer a price for their car insurance.
As risk fell, research showed insurers were able to reduce their prices to reflect the fact that fewer claims were likely to be made, meaning drivers were able to make significant savings when shopping around for their car insurance.
However, while car insurance costs have dropped year-on-year, meaning drivers who have shopped around in the past quarter have saved money on their new annual policy, the data suggests that prices are starting to creep up for drivers in some areas of the UK.
Drivers in Merseyside have seen the price of car insurance fall by £159 in 12 months, and are now paying £646 for their polices, on average, making it the most expensive area for insurance outside of London.
Insurers may also be reacting to the changing demographics of some areas, as people left cities due to home working, or used lockdown as a chance to save and buy a home somewhere else.
While this could signal a new trend in car insurance prices, they are still at a five-year low for the majority of drivers across all ages.
Younger drivers, who are typically pay the most for their insurance, are seeing the biggest savings this quarter.
For example, 18-year-olds have the most expensive car insurance costs, forking out a staggering £1,379 per year, on average.
In the past 12 months, this has fallen by £176 (11%), on average.
It's a similar picture for most drivers in their 20s and early-30s, who are all seeing their prices drop by £100 or more. But the savings appear to get smaller for drivers in their 60s.
In fact, those aged 66 and 69 are seeing the smallest savings of £71, which is still significant when considering the average price paid for drivers of this age is just £316 and £303, in comparison, respectively.
For 66-year-old, this is a 19% decrease on the price paid 12 months ago, and 18% 69-year-olds.
Louise O'Shea, CEO at Confused.com, said: "From January there will be some important changes to the way insurers are pricing customers, and the concern is that customers will accept a flat or slightly lower price and simply choose to renew.
"However, the saving we're seeing today goes to prove how competitive insurers are being which is reflected in the fact that customers have saved almost £100, on average, by choosing not to settle for their renewal price and shopping around instead.
"It's also likely that prices could start to creep up as people return to work and people are spending more time travelling on the road, which all means the risk of accidents is a lot higher. We're already starting to see this in some areas of the UK.
"And this will mean that the overall price of insurance will increase, and your renewal could too.
"It's important to remember that the FCA ruling doesn't stop insurers from increasing your price altogether."