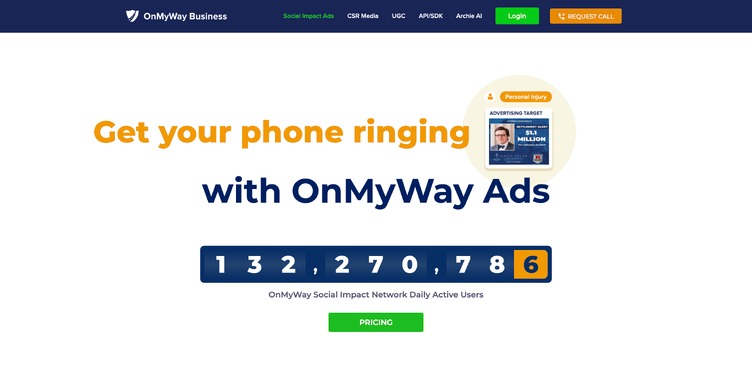 Personal Injury Attorneys: Don't Miss the Chance to Advertise with OnMyWay, the #1 Social Impact Platform
If you are a personal injury attorney, you know how hard it is to get new clients and grow your business in today's competitive market. You need to differentiate yourself from the rest, build trust and credibility, and deliver results. You also need to protect your employees, your customers, and your community from the dangers of distracted driving.
That's why you need to act fast and advertise with OnMyWay, the #1 mobile app and social impact platform that has saved 216 lives and prevented over 33,153 car crashes by rewarding drivers for not texting and driving. OnMyWay is the only texting and driving solution that pays real money to users for every mile they drive safely. Users can also refer their friends and family to earn more rewards, which can be redeemed for cash cards, free gas, gift cards, travel deals, and more.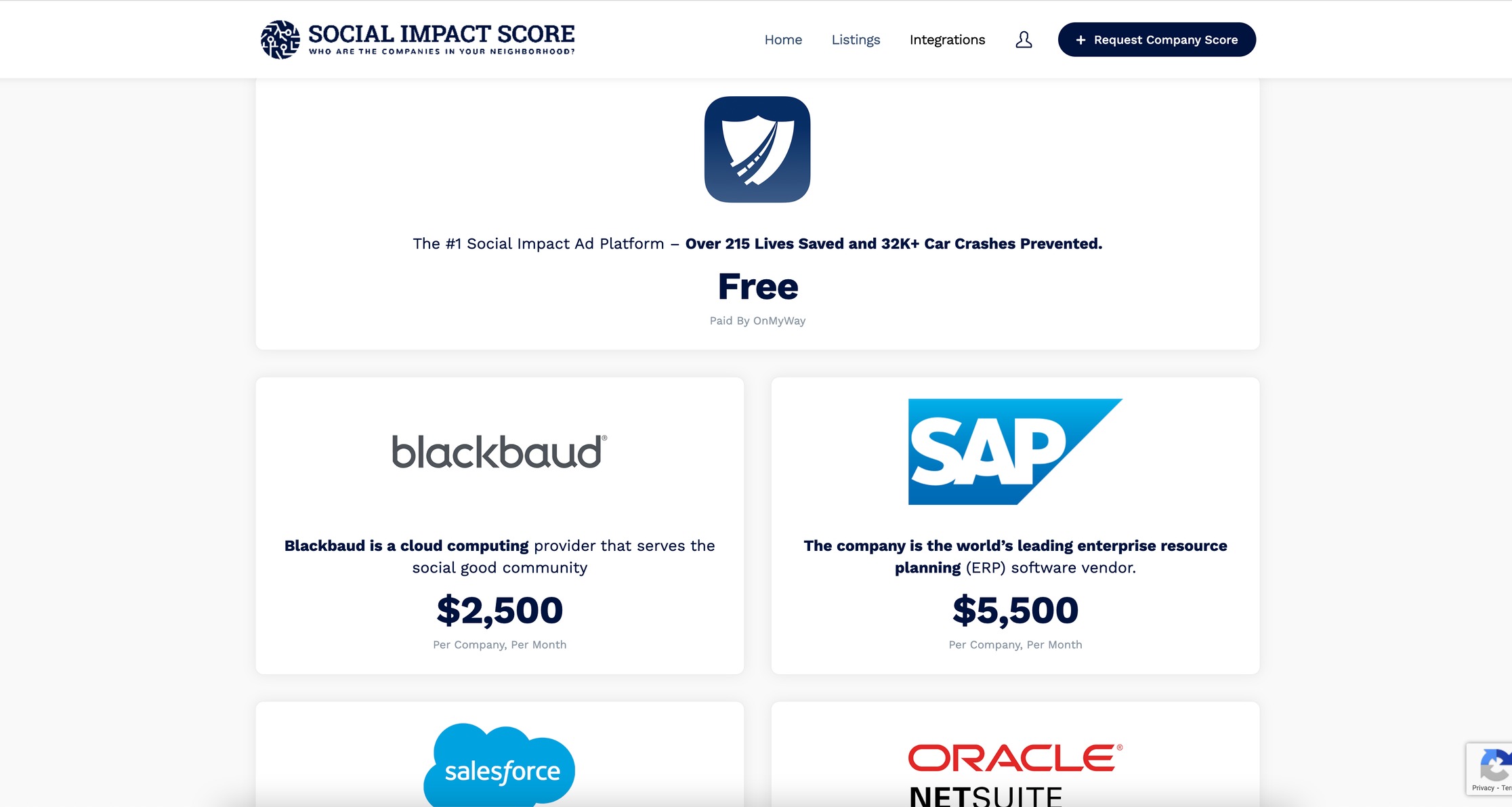 By advertising with OnMyWay, you can enjoy the following benefits:
•  We Drive Revenue: OnMyWay has over 127 million verified real users who are actively looking for personal injury attorneys in their area. By advertising with us, you can reach a large and targeted audience of potential clients who need your services. You can also track and measure the effectiveness of your ads with our analytics tools.
•  We Build Brand Trust: OnMyWay is a trusted and reputable brand that has been featured on Forbes, CNN, ABC News, CBS News, and more. By associating your brand with ours, you can enhance your reputation and credibility in the market. You can also showcase your social responsibility and commitment to saving lives and preventing car crashes by supporting our mission.
•  We Increase Productivity: OnMyWay helps you save time and money by automating your marketing campaigns. You can create and manage your ads easily with our user-friendly platform. You can also customize your ads according to your budget, location, and preferences. You can also access our network of experts and professionals who can help you optimize your ads for maximum results.
•  We Limit Your Company Liability: OnMyWay helps you reduce the risk of liability and litigation by encouraging your employees to drive safely. By offering them incentives to use our app, you can motivate them to avoid texting and driving, which is one of the leading causes of car accidents and injuries. You can also monitor their driving behavior and performance with our dashboard tools.
•  We Increase Customer Loyalty: OnMyWay helps you retain your existing customers by rewarding them for their loyalty. By offering them discounts, coupons, referrals, and other benefits for using our app, you can increase their satisfaction and retention rates. You can also communicate with them directly through our app and provide them with valuable information and tips on personal injury law.
•  We Protect Your Employees And Communities: OnMyWay helps you protect your employees and communities by preventing car crashes and saving lives. By using our app, you can contribute to making the roads safer for everyone.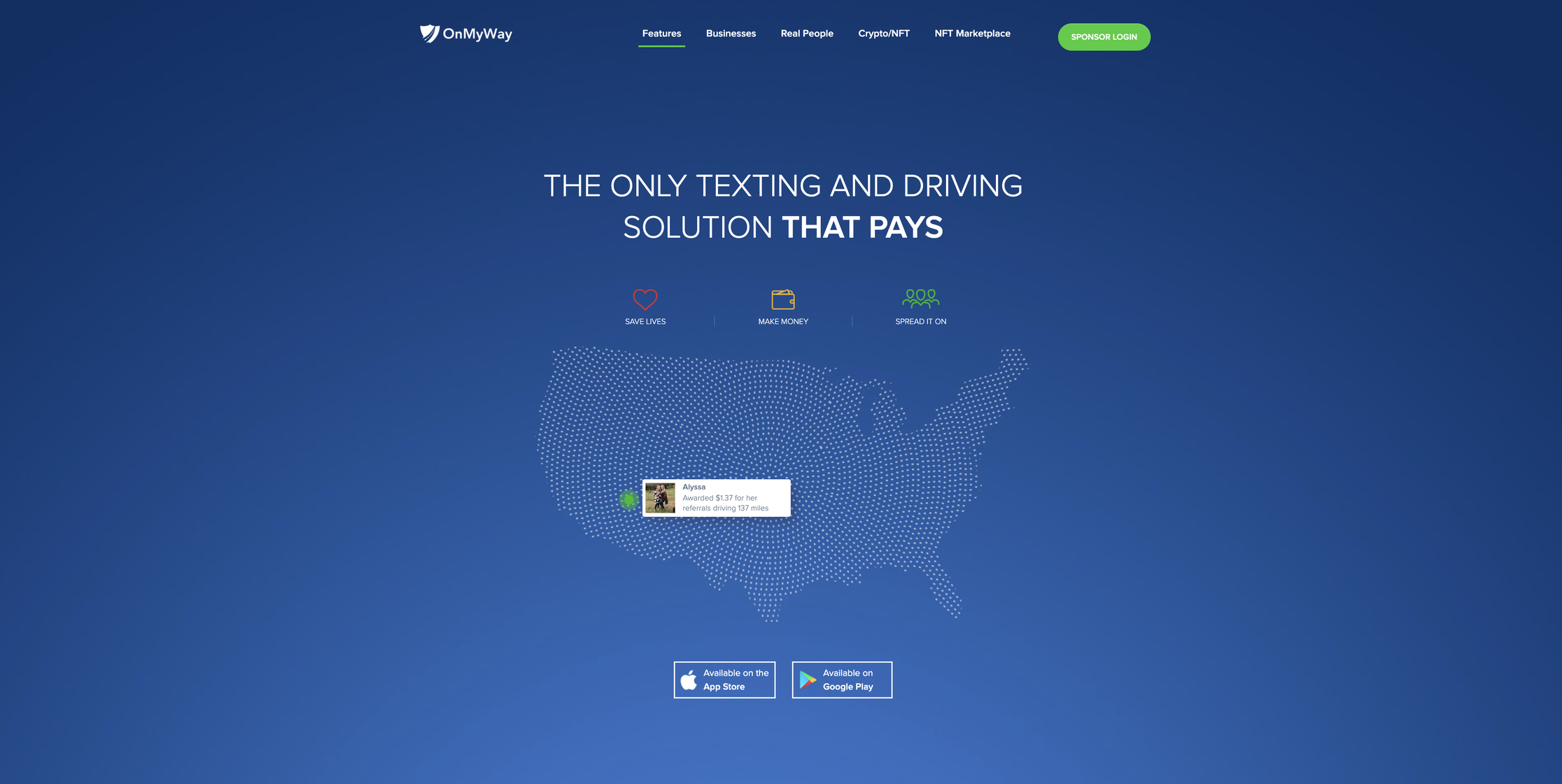 This is a limited opportunity to advertise with OnMyWay, the #1 mobile app and social impact platform that has saved 216 lives and prevented over 33,153 car crashes.
This is a limited time offer as each city will only allow one main personal injury law firm advertiser…
Contact us today to secure your spot before it's too late!