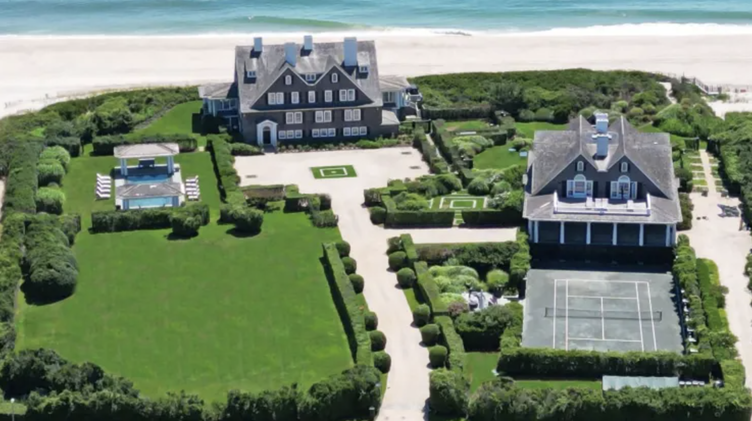 Realtors Dying at Record Pace, When Will Their Firms Care?
If you are a realtor or a real estate company, you know how important it is to stay connected with your clients, prospects, and colleagues.
You need to communicate effectively, respond quickly, and provide excellent service. You also need to drive a lot, whether it is to show properties, attend meetings, or run errands.
However, being a realtor or a real estate company also exposes you to a serious and deadly risk: distracted driving.
Distracted driving is any activity that takes your attention away from driving, such as texting or using apps. Distracted driving can increase the chance of a motor vehicle crash, which can result in injuries or deaths.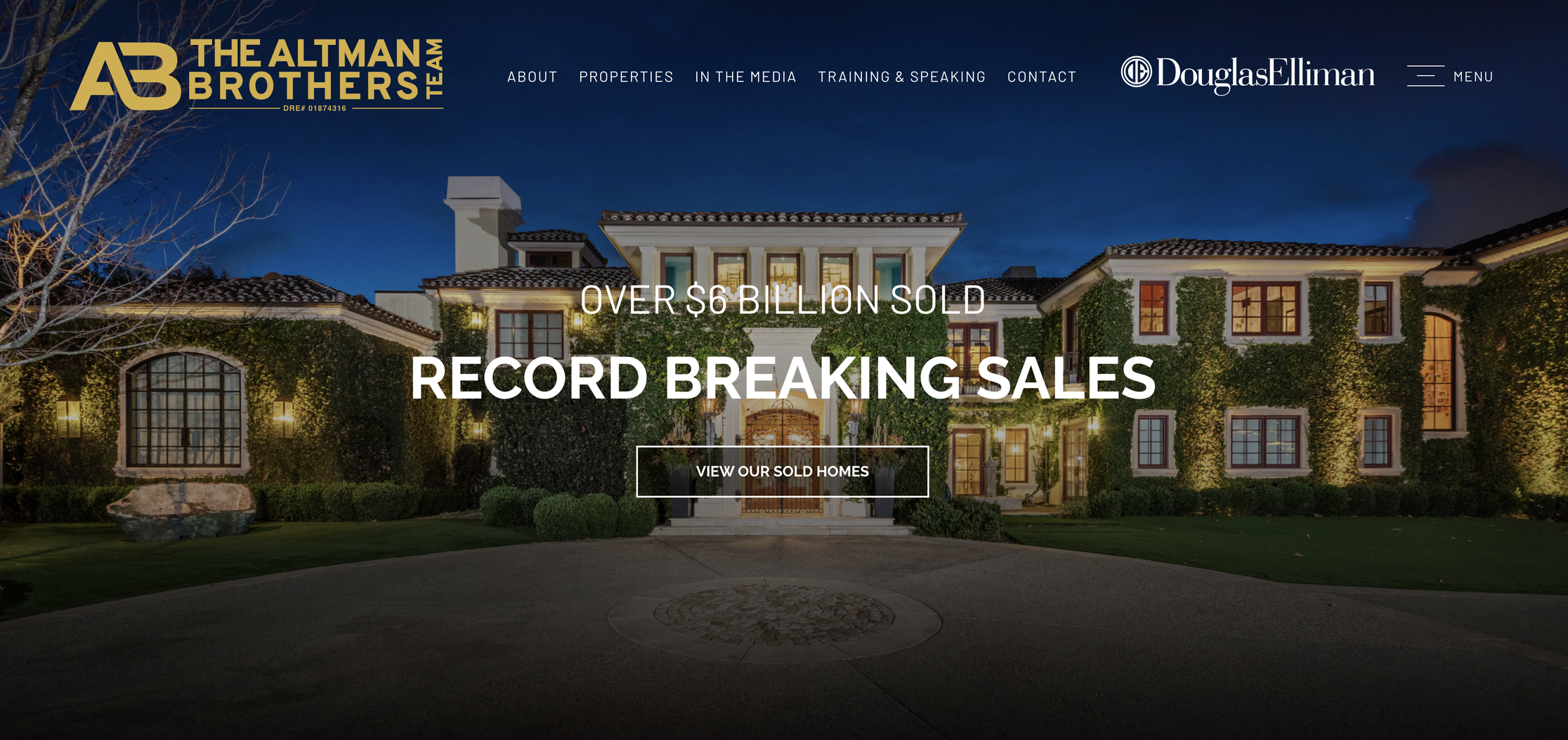 According to OSHA, distracted driving is the #1 cause of employee deaths. That means that 11 employees of companies just like yours are not coming home today because of distracted driving.
Realtors are especially vulnerable to distracted driving because they often use their phones or other devices while driving for work-related purposes.
· They may need to answer calls from clients, check emails, update listings, or look up directions.
· They may also face pressure from deadlines, quotas, or competition.
· They may think that they can multitask and handle multiple demands at once.
· They may think that they are experienced and skilled drivers who can handle any situation.
But they are wrong.
No one can drive safely while distracted. No one can predict when a crash will happen.
No one can afford to lose their life or their livelihood because of a preventable mistake.
That's why realtors and real estate companies need to act now and partner with OnMyWay, the #1 mobile app and social impact platform that has saved 216 lives and prevented over 33,153 car crashes by rewarding drivers for not texting and driving.
By advertising with OnMyWay, you can:
•  Drive revenue: OnMyWay has over 127 million verified real users who are actively looking for realtors and real estate companies in their area. By advertising with them, you can reach a large and targeted audience of potential customers who need your services. You can also track and measure the effectiveness of your ads with their analytics tools.
•  Build brand trust: OnMyWay is a trusted and reputable brand that has been featured on Forbes, CNN, ABC News, CBS News, and more. By associating your brand with theirs, you can enhance your reputation and credibility in the market. You can also showcase your social responsibility and commitment to saving lives and preventing car crashes by supporting their mission.
•  Increase productivity:  OnMyWay helps you save time and money by automating your marketing campaigns. You can create and manage your ads easily with their user-friendly platform. You can also customize your ads according to your budget, location, and preferences. You can also access their network of experts and professionals who can help you optimize your ads for maximum results.
•  Limit company liability: OnMyWay helps you reduce the risk of liability and litigation by encouraging your employees to drive safely. By offering them incentives to use their app, you can motivate them to avoid texting and driving, which is one of the leading causes of car accidents and injuries. You can also monitor their driving behavior and performance with their dashboard tools.
•  Increase customer loyalty:  OnMyWay helps you retain your existing customers by rewarding them for their loyalty. By offering them discounts, coupons, referrals, and other benefits for using their app, you can increase their satisfaction and retention rates. You can also communicate with them directly through their app and provide them with valuable information and tips on real estate.
•  Protect your employees and communities:  OnMyWay helps you protect your employees and communities by preventing car crashes and saving lives. By using their app, you can contribute to making the roads safer for everyone.
Save Lives and Prevent car Crashes!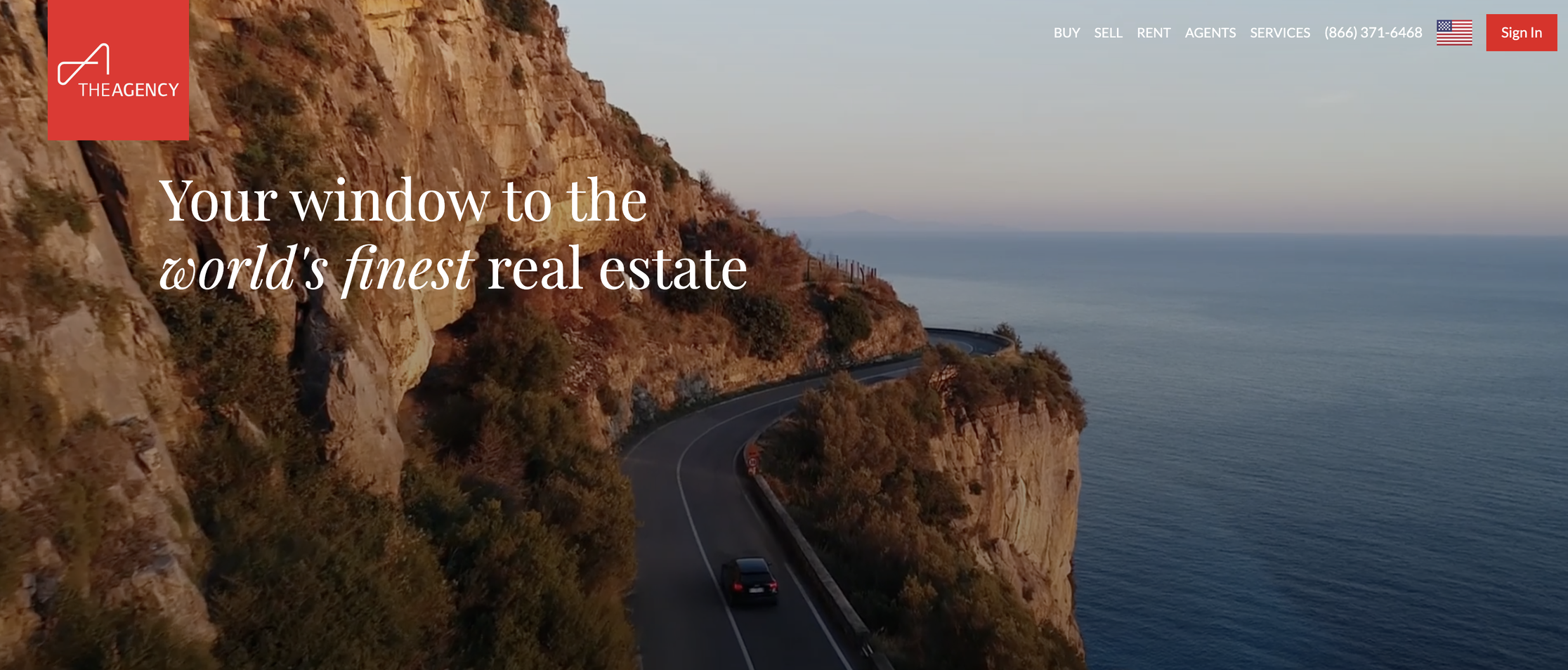 Don't let distracted driving ruin your business or your life.
Partner with OnMyWay today and make a difference for yourself, your employees, your customers, and your community.
This message is especially important for large real estate companies that are 100% liable for their employees' distracted driving. Companies like The Agency, Coldwell Banker Realty, Keller Williams Realty, HomeServices of America and Berkshire Hathaway HomeServices, Sotheby's International Realty, Compass, eXp Realty, and Douglas Elliman need to act and partner with OnMyWay before it's too late.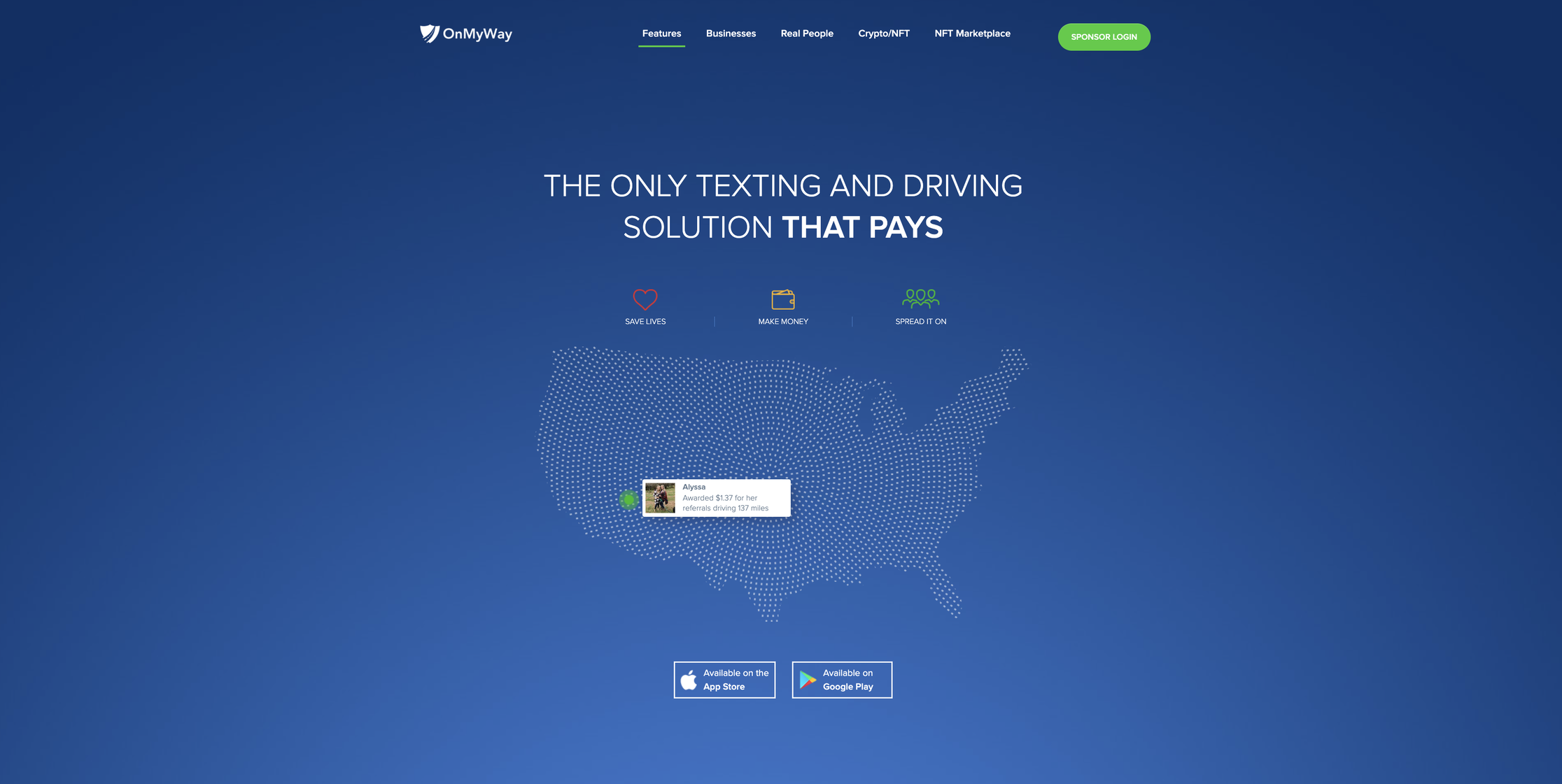 Don't miss this chance to advertise with OnMyWay, the #1 mobile app and social impact platform that has saved 216 lives and prevented over 33,153 car crashes, so far…
To get started, visit OnMyWay's website https://onmyway.com/
Don't wait, act now and join OnMyWay in making the roads safer for everyone…
We can't afford to wait another day…