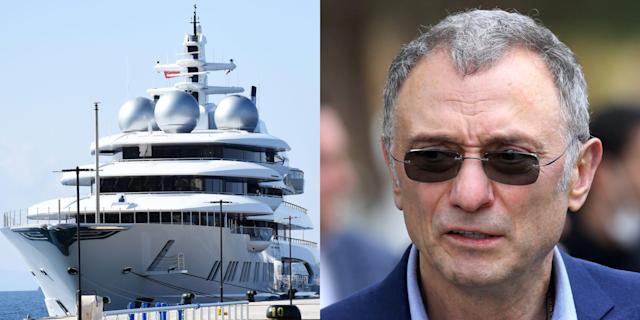 The United States is looking to seize a second yacht of a Russian Oligarch, the Amadea, currently held at a dock in Fiji, Japan.
According to Luxury Launches, Suleiman Kerimov is a previously sanctioned Russian oligarch. His $325 million superyacht, the Armadea, is being held at a Fiji port for docking without customs clearance.
Armadea, the 347-foot boat was seized after an 18-day throttle from Mexico toward Australia, to be intercepted in Fiji. Luxury Launches, goes on to state that Fiji's director of public prosecutions, applied to the High Court to prevent the Armadea from leaving the Fiji port. The director of prosecution was emboldened by current United States (US) and European Union (EU) sanctions against Suleiman Kerimov.
According to a Forbes profile of the Suleiman Kerimov and Family, Mr. Suleiman Kerimov:
1. Owns 76% stake in Russian gold producer Polyus
2. Is a trained Economist and invests in distressed Russian companies.
3. Was sanctioned in 2018 by the US for money laundering in France, and by the EU in March 2022.
The Guardian reports that the US embassy said in a statement:
"The motor yacht Amadea be restrained from leaving Fijian waters until the finalization of an application to register a warrant to seize the property and (ii) that the U.S. warrant to seize the Amadea be registered."
The first Russian yacht seized by the Federal Bureau of Investigation (FBI), from recent US sanctions against Russia, took place in Spain. The $90 million yacht named, the Tango, was owned by oligarch and Russian billionaire, Viktor Vekselberg, owner of Renova, Russia's leading private asset management company.