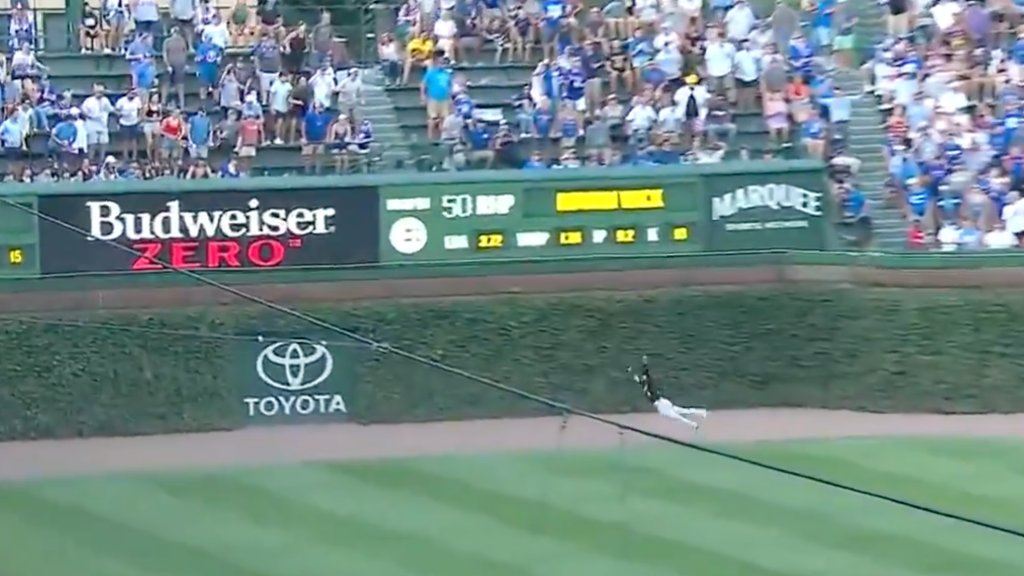 There's plenty to like about Ben Gamel's game. A left-handed hitter, he makes decent contact and flashes some occasional pop. He's not a burner by any stretch, but he runs well enough. Where Gamel is often the most noticeable, however, is with his effort.
He plays like the son of a construction worker, which, oddly enough, he is. Ben's father, Frank, has owned his own construction business for the past four decades and continues to work as he approaches his 70s.
Growing up, Ben and his brother, Mat, were required to work for Gamel Construction, the boys exposed to the blue-collar lifestyle and what it meant to earn an honest living. Those lessons have clearly translated to baseball.
"I play hard," Gamel said. "If I feel like I can go out and make a play, that's what I'm gonna do. It's how I've always played."
Gamel's (dirty) fingers were all over the Pirates' 3-2 victory on Tuesday night, their second straight over the Tigers at PNC Park setting up yet another shot at that elusive sweep. Between a catch where he bounced off the outfield wall and three hits, including a go-ahead, two-run single in the sixth, Gamel did it all.
On Frank's birthday, no less.
"Shout out to him," Gamel joked postgame.
The ironic part here is that Gamel might catch some grief from his old man. See, Frank often tells Ben to cool it, to live to fight another day and maybe not knock himself senseless by barreling into immovable objects such as the outfield wall. Ben Gamel rarely listens.
"My dad always tells me, 'Live to see another day,' " Ben said. "It's like, 'Well, I have to make a play for my guys.' "
As much as Gamel produced against the Tigers, the focus here should be bigger than one game. The Pirates are obviously trying to build something from the ground up, and Gamel — staying very much on brand here — has been playing an integral role in its construction.
The catch he made Sunday at Wrigley Field, full extension and shredding his flesh on the warning track, what team doesn't want its players doing that? Gamel sets an example for pretty much everyone around him on how to play the game the right way. Pirates players of all ages can and should take note of his effort.
"This guy plays hard and has an intensity to him," manager Derek Shelton said. "He plays the game exactly the way we want our culture to be."
Gamel also plays the game in a way that Shelton joked might net him an endorsement deal with Red Bull, which isn't a bad idea if some body armor company doesn't snatch him up first.
"I think the only way he knows is 100%," Shelton said. "Maybe he's got a sponsorship with Red Bull or something because he's got wings all the time."
Through five innings Tuesday, it looked like the Pirates would endure another frustrating outcome. They had gone 1 for 10 with runners in scoring position and stranded 10 before Gamel shot a 98 mph fastball through the right side with the bases loaded.
The win helped the Pirates (50-89) improve to 8-5-2 in their last 15 series at PNC Park, while another victory Wednesday would give them their first sweep of 2021; Pittsburgh is currently the only club without one, and no MLB team has ever gone an entire season without enjoying at least one sweep.
Although the RBIs were his first in 20 games, Gamel is now hitting .289 with seven doubles, two triples and five home runs in his last 43 starts dating back to June 27. At PNC Park, Gamel is hitting .316 with three homers and 11 RBIs in his previous 25 games.
Gamel's effort-fueled catch came with two outs and a runner on in the sixth, when he tracked a deep fly ball from Tigers center fielder Derek Hill and crashed into the wall a tick after making the grab.
Flat on his back on the warning track, Gamel quickly flipped the ball into the stands, signifying he was OK, and jogged in with his teammates, evidently no worse for wear.
"I kind of had a pretty good idea where I was on the track," Gamel said. "I was fortunate to have enough room to go and get the ball."
Using Ke'Bryan Hayes atop the lineup for a third consecutive game, the Pirates turned a game-opening single from their third baseman into 1-0 lead thanks to Colin Moran's sacrifice fly.
That would be it for several innings, however, as the Pirates made a couple outs at home plate. Michael Perez was thrown out running on contact in the second. Then Moran failed to score on Kevin Newman's bloop single in the third.
Meanwhile, the Tigers took a 2-1 lead after picking up a pair of runs off Dillon Peters in the third, the first on Hill's triple and the second on a single from right fielder Robbie Grossman.
That would be it thanks to another stellar effort from the Pirates' bullpen, with Shelby Miller, Sam Howard, Chad Kuhl, David Bednar and Chris Stratton combining for five scoreless innings.
As impressive as those guys were, it was hard to not focus on Gamel in this one, for what he's done with the bat and also the exemplary effort he's given the Pirates while basically becoming their other regular outfielder next to Bryan Reynolds.
"I love it here," Gamel said. "I can't say enough good things about the guys in that clubhouse. They compete every day. Obviously we haven't won as many games as we would have liked to this year, but it's been fun. Every single day coming to the field and grinding with this group of guys, it's been a blessing."
Jason Mackey: jmackey@post-gazette.com and Twitter @JMackeyPG.