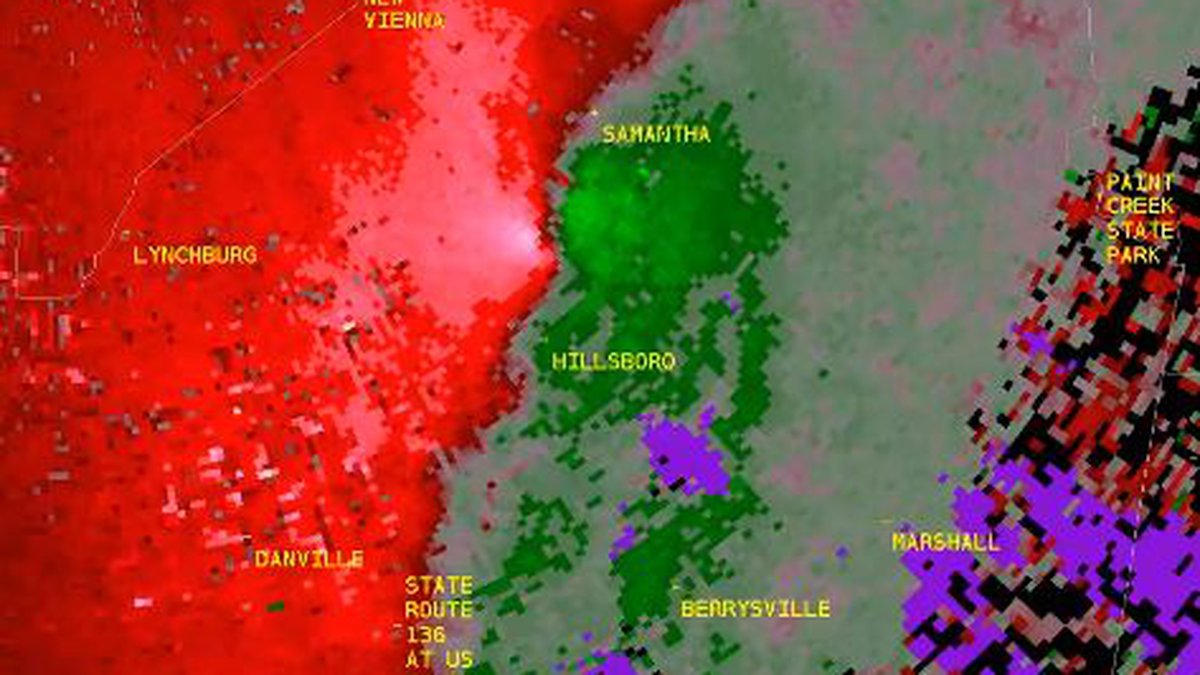 HIGHLAND COUNTY, Ohio (WXIX) – The National Weather Service confirmed a tornado in Highland County early Saturday morning.
A tornado warning went into effect for parts of Highland County at 12:55 a.m. and expired at 1:30 a.m.
NWS reported an observed tornado with a "considerable" damage threat during the warning.
The Highland County Sheriff's Office confirms the tornado touched down on US-62 near Samantha.
Around 1:10 a.m., NWS tweeted about a "likely tornado" near Samantha, per radar and debris signature.
At 1:20 a.m., NWS tweeted the rotation has "weakened considerably over the past several minutes. It is likely the tornado has lifted for now."