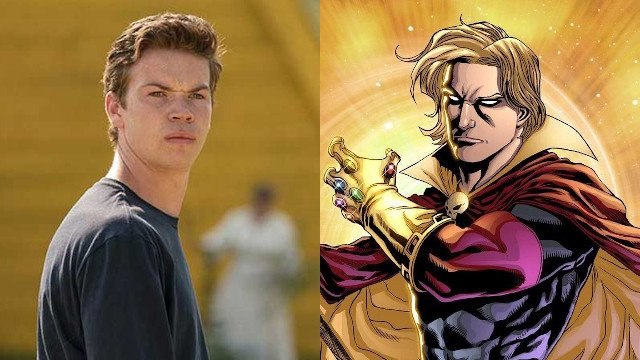 The future of the MCU continues to grow in new and exciting ways with one of the most anticipated projects being James Gunn's Guardians of the Galaxy, Vol. 3. Following months of rumors and speculation, it has been confirmed that the latest installment in Gunn's trilogy will feature the debut of Adam Warlock. As first reported by Deadline, We're The Millers star Will Poulter will join the MCU and portray the iconic character.
Created by Stan Lee and Jack Kirby and significantly developed by Roy Thomas and Jim Starlin, Adam Warlock's earliest comic book appearances were in Fantastic Four #66–67 in the fall of 1967. The allegorical messiah was originally created by scientists on Earth calling themselves the Enclave looking to create an artificial, perfect human. However, it appears his origin will look different on the big screen. Adam Warlock's cocoon appears briefly in an end-credit sequence of Guardians of the Galaxy Vol. 2 when Ayesha states that he is the next step in the Sovereign race's evolution.
Chris Pratt, Zoe Saldaña, Vin Diesel, Bradley Cooper, and Dave Bautista will return to reprise their MCU roles with James Gunn returning to write and direct. Additionally, given the Guardians' involvement in Thor: Love and Thunder, an appearance from Chris Hemsworth's Thor is likely as well. As always, Marvel COO Kevin Feige. is on board as the film's executive producer. Plot details are scarce at this time but production will reportedly begin this November.
Will Poulter first gained recognition for his role in The Chronicles of Narnia: The Voyage of the Dawn Treader. Since then, the actor has starred in various films like Maze Runner, The Revenant, and Midsommar. Most recently, Poulter appeared in Amazon's The Underground Railroad and touts a role alongside Michael Keaton in Hulu's upcoming series Dopesick. Up next, the versatile performer will star alongside Naomi Ackie in the upcoming British thriller The Score.