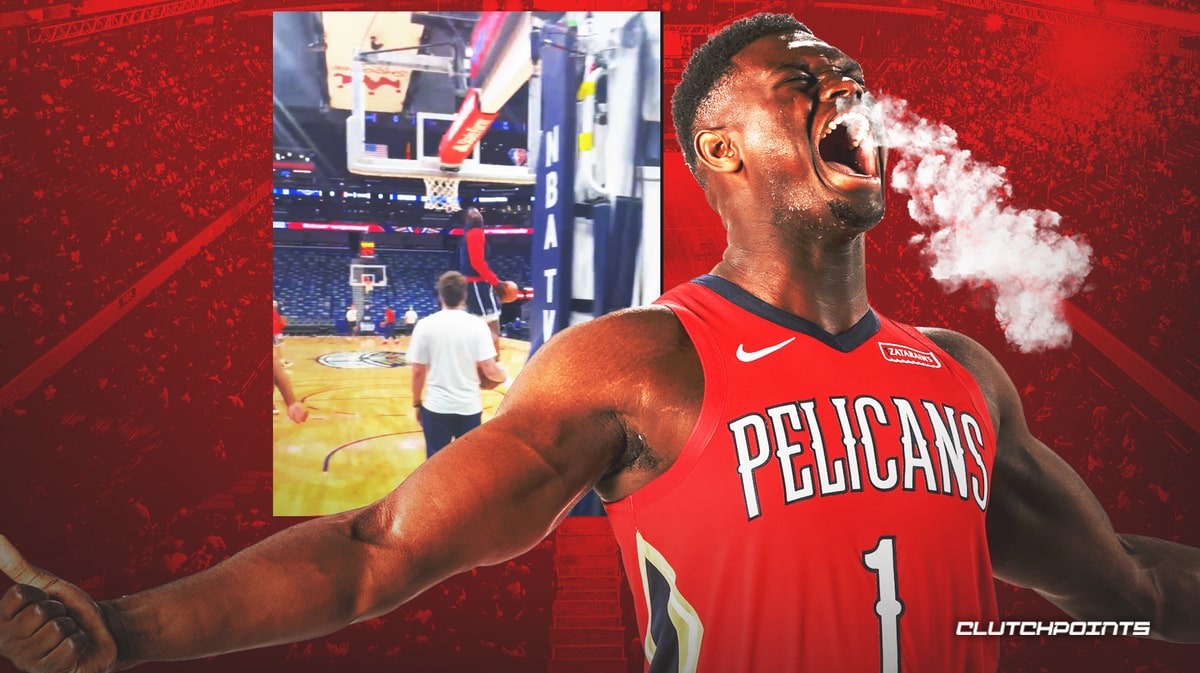 Zion Williamson remains out indefinitely with a right foot injury, but it appears he's got his bounce back.
Zion Williamson's recovery from a right foot injury has improved to the point where he's been participating in controlled scrimmages with assistant coaches and players.
Williamson has not appeared in game this season and was ruled out for the Pelicans' Play-In game against the Spurs, though he stole the show during warmups. The former No. 1 pick looked as explosive as ever while throwing down a pair of windmill dunks, including a vicious 360.
Video of Williamson's workout quickly became a hot topic on Twitter, as well as ESPN's halftime show during the Hawks-Hornets Play-In game.
Led by 32 points from CJ McCollum, the Pelicans beat the Spurs 113-103 and will face the Clippers on Friday night for the eighth playoff seed in the Western Conference.
Assuming the Pelicans advance to the playoffs, there's no expectation that Williamson will take the floor — but he hasn't been ruled out just yet.
Williamson broke the fifth metacarpal in his right foot during a preseason workout last summer. He averaged 27.0 points and 7.2 rebounds as an All Star in 2020-21.