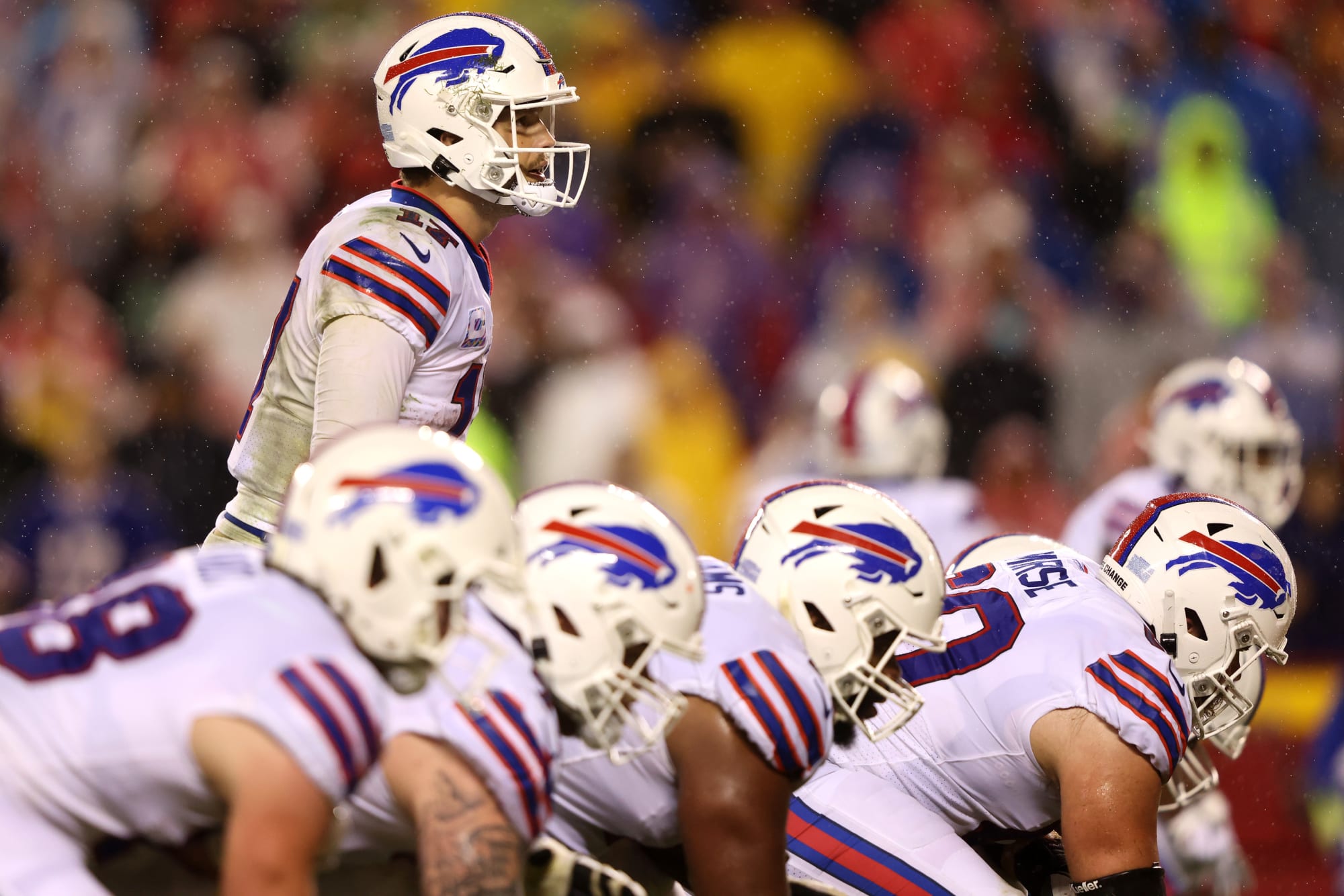 These were some quick thoughts from the Buffalo Bills blowout win over the Kansas City Chiefs in Week 5.
The last time the Buffalo Bills were in Arrowhead Stadium, they were watching confetti fall as the Chiefs were celebrating an AFC Championship victory and earning a trip to the Super Bowl. While a trip to the Super Bowl wasn't on the line Sunday night, this was a great win for the Buffalo Bills as they were able to officially close the chapter on last season with a 38-20 win over the Chiefs.
Quick Thoughts on the Buffalo Bills 38-20 win over the Kansas City Chiefs
Buffalo Bills did themselves no favors with penalties early – The Kansas City Chiefs got the ball to start the game and they were able to put together a 17-play drive that went for over six minutes and ended in a field goal.
One of the big reasons the Chiefs were able to put together such a long drive was the Bills helped them with penalties. The first was a defensive offside by A.J. Epenesa on third down that changed a 3rd and 5 to 3rd and 1.
Three plays later, the Bills once again were called for a penalty (defensive holding) on 3rd and 7 that resulted in an automatic first down.
Then on the second drive the Chiefs were on the field, it once again was a defensive holding on third down that helped keep their drive alive. That drive ended in a touchdown for the Kansas City Chiefs.