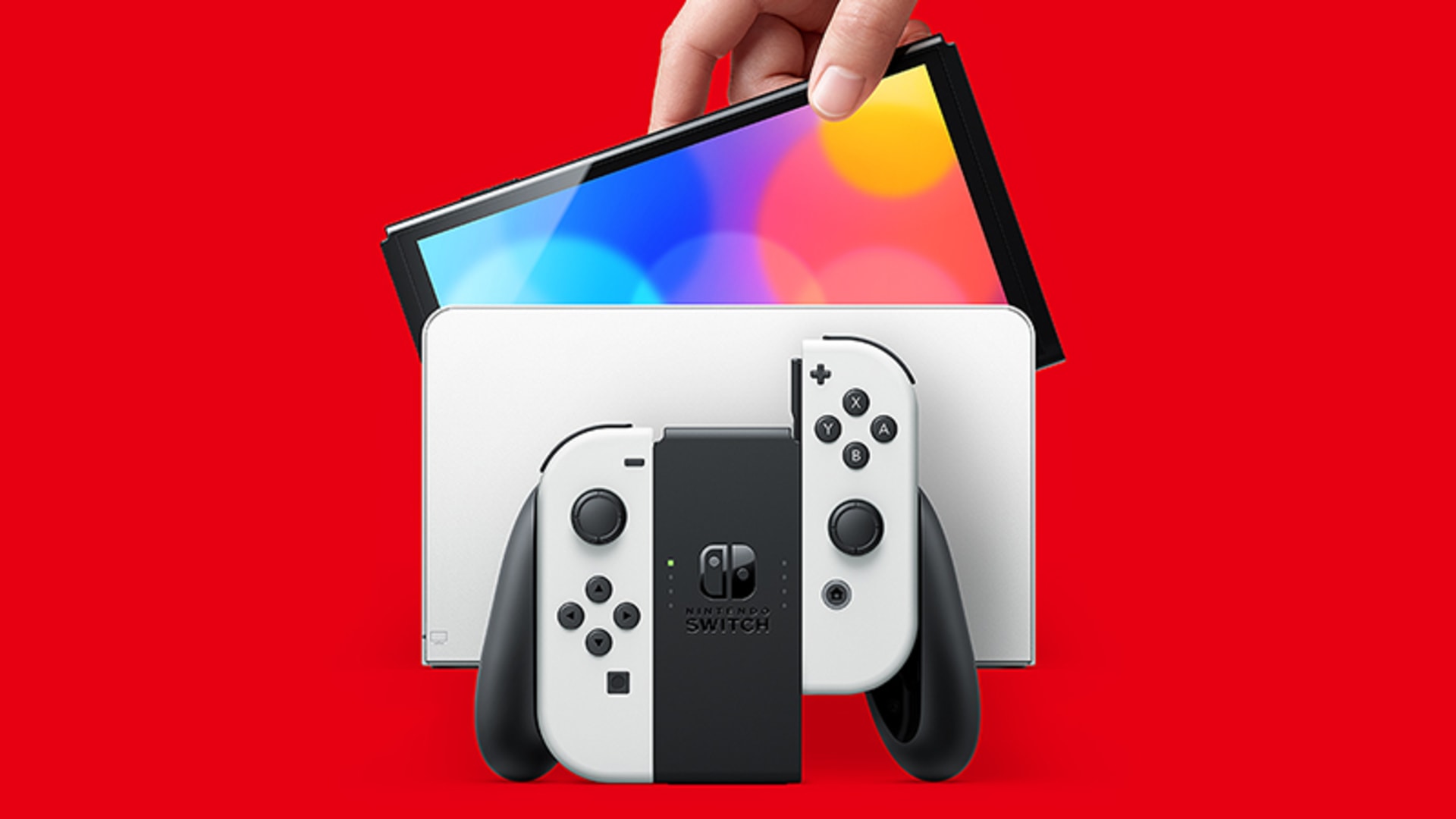 The premium Switch is here for those with quick fingers
The newest version of the immensely popular Nintendo Switch, the Nintendo Switch OLED model, is now available online. Check out Best Buy's selection of consoles, which includes several bundles. Otherwise, you may still have luck purchasing one through Amazon.
So far today, they've popped up at GameStop, but they quickly went out of stock. It's the same story through Nintendo's online shop. But now Amazon has unleashed some stock of consoles. You can find the model with the white Joy-Con here, or the model that includes the neon red and blue Joy-Con here.
We'll add more retailers throughout the day as they appear online. We're still waiting for Walmart to join in the fun, where there are currently landing pages that are listing both the white model and the red and blue variant as being out of stock.
The Switch OLED model is the top end of Nintendo's current console lineup, coming in at $350, while the standard Switch and portable-only Switch Lite each sit below it at $300 and $200, respectively. The new model sports a sizable screen upgrade to a larger seven-inch OLED panel that provides much better color quality and brightness. It also brings some other niceties to the Switch, such as a sturdier kickstand with improved articulation, better audio in handheld mode, and an ethernet port built into the included dock. Its internal storage got a bump from 32GB to 64GB, too, but it's still not a bad idea to get a microSD card, like this 400GB SanDisk model for $49 at Amazon.
Based on our review, the Switch OLED may not provide enough reasons for some to upgrade from their previous Switch, since it isn't any faster or more capable when docked. That said, first-time Switch owners or those who want the best handheld experience when they step away from the TV should consider making the jump.