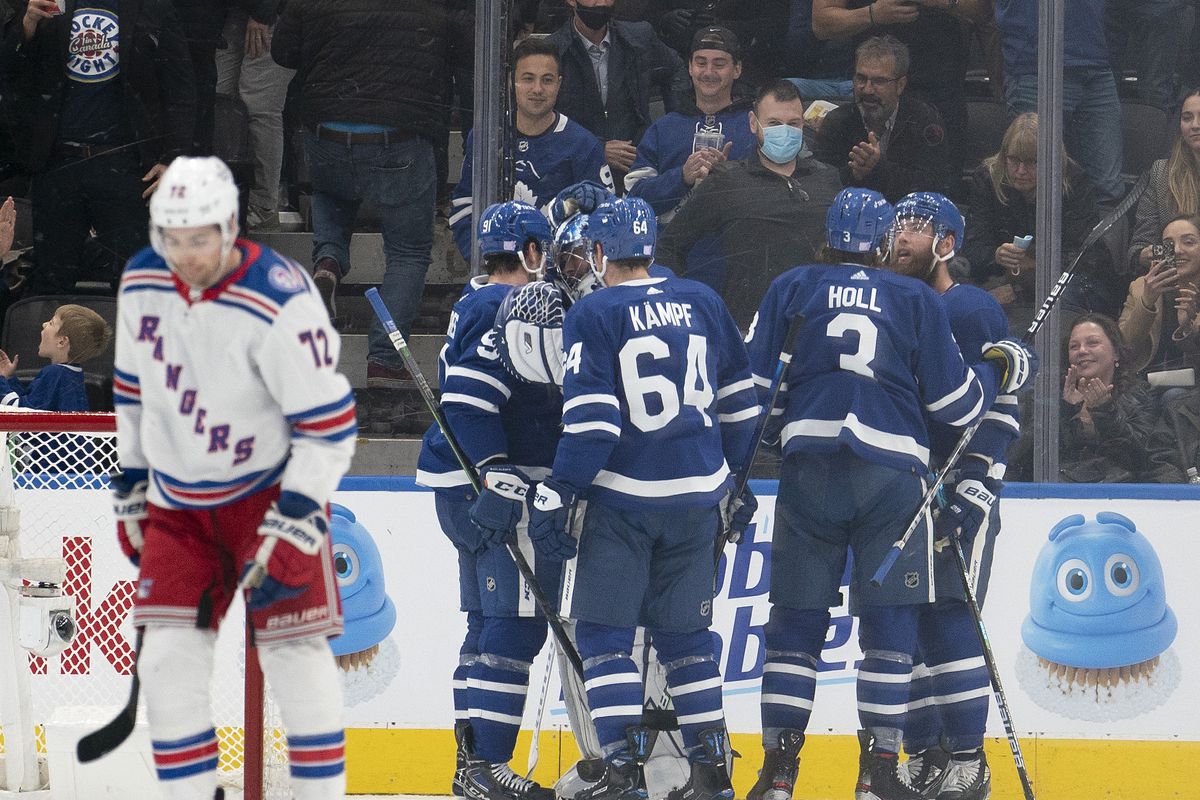 The Tampa Bay Lightning, the Florida Panthers, the Washington Capitals, and the Boston Bruins. These teams make up the bulk of the top teams in the Eastern Conference right now, and the group the Leafs will have to face down over the next eight days before the beginning of the Stanley Cup Playoffs.
With certainty, one of these teams will also be the opponent of the Leafs in the first round of the playoffs, most likely either the Lightning or Bruins first, and then another in a later round. It's a good chance for reconnaissance on these teams, but at the same time it will be a gruelling set of games to get through, and I'm sure everyone will be wincing at every hit on a Leafs player, or every time Jack Campbell's legs go in awkward directions, always hoping that no one is knocked out with a silly fluke injury for the playoffs.
Oh, and there's one game against the Detroit Red Wings too, the octopus royalty of the league always have tricks up their sleeves, and since they are already eliminated from the playoffs they have nothing to lose, which makes all of the above even scarier.
The final five games start tonight with the Leafs on the road in Tampa. It's an 8:00 p.m. game, so go for a nap this afternoon. We'll have our preview out later today.
Marlies News
The Marlies are down to their final five games now too, but are in a much different position. Their hold on a playoff spot slipped away after losing their past two games; a 5-1 loss in Syracuse, then a 5-4 loss last night in Belleville, but we can enjoy Nick Robertson's incredible speed on display in the game.
There's still time for the Marlies to get back in it as the North Division standings are tight, but it means every game now is critical to win, and it's complicated by the fact that all but one game is on the road.
Their next game is Friday night in Laval against the Rocket. Their final home game of the season is on Sunday, hosting Belleville Senators.